News
New Power Strike Gaming PC £899.99 - 11 Jul 2020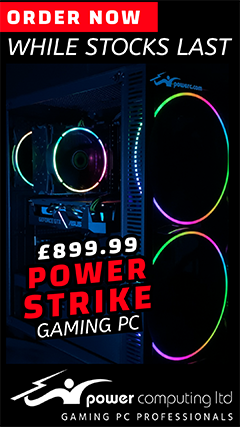 Introducing the new Power Strike PreBuilt Gaming PC; designed specifically by our team of gamers to get the best balance of performance and price for 1080P gaming, while also looking amazing with full aRGB fans.
This PC utilizes the Intel Core i5 9400F CPU, 16GB DDR4 3000MHz XPG GAMMIX RAM, a massive 1TB Samsung super-fast SSD and an Asus GTX 1660 SUPER DUAL EVO OC graphics card. All of this elegantly housed in a GameMax Black hole case, which includes 2 massive 200mm aRGB fans on the front and a 120mm aRGB fan at the rear added by us, and includes a GameMax Gamma 500 CPU cooler with 120mm aRGB fan, all synced up to the case fans. The colour modes and brightness of the aRGB fans are all controlled by 2 buttons on the top of the case, and can be turned off completely.
This is the perfect system for all of the latest and greatest games such as Fortnite, Call of Duty:Warzone, Counter-Strike:Global Offensive, PUBG, Minecraft etc. Due to the high specification it is also perfect for general home use, including homework and photo and video editing (this video was edited entirely on a Power Strike PC). All of this is fully assembled and tested, ready to ship or collect from our showroom.
This amazing PC deal is only £899.99 while stocks last.
Click HERE to visit the Power Strike page and order yours today!
Showroom now open for business! - 16 Jun 2020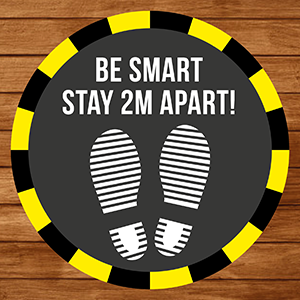 Following guidelines from the government, we have now re-opened for business at our usual times.
We have implemented social distancing and sanitising measures for everybody's health and safety and would kindly ask that any visitors adhere to these measures. If you have gloves and/or a face mask it would be appreciated if you also wear these when you visit.
We look forward to seeing you soon!
Opening times:
Monday-Friday: 9am – 6pm
Saturday: 10am – 4pm
Sunday: CLOSED
GameMax F15G and F15M Cases Available - 03 Apr 2020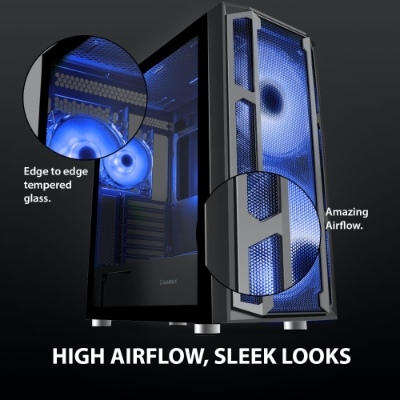 We're delighted to have added the GameMax F15M and F15G A-RGB cases to our gaming PC range. These mid-tower, tempered-glass chassis are designed to suit all gaming builds.
They have interchangeable front panels; you can buy the F15 either with a tempered glass front panel or with a full mesh front panel. Both cases come with exceptional cooling - included are 2 x 200mm ARGB fans at the front and 1 x 120mm ARGB fan at the back, with a further two fans being able to be fitted at the top of the chassis and on the PSU shroud.
You even get a remote controller for the fan speed, LED speed and colour mode plus water-cooling support, vertical or horizontal GPU mounting and so much more.
Head over to one of the product pages for full details or choose to add one of these cases when building one of our great gaming PCs.
AMD is back! - 07 Dec 2019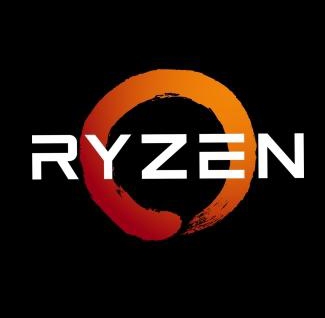 For a long time now Intel have arguably had the edge over AMD pretty much across the board, but with the latest 3rd generation Ryzen CPUs things are looking to change! AMD have made a comeback and they are now looking as good as, if not better, than their Intel counterparts. AMD Ryzen 3rd Gen CPUs are now a very good choice for any PC from simple Home use through Workstation use, Editing and Gaming. We have added the whole range of latest AMD CPUs including the Athlon 3000G, Ryzen 3 3200G, Ryzen 5 3400G, 3600, 3600X, Ryzen 7 3700X, 3800X and the Ryzen 9 3900X and 3950X.
To see our AMD systems head over to our Custom Home PC, Custom Work PC, Custom Gaming PC or Custom Editing PC section now to spec up the perfect PC for you. And remember if you require any help picking a spec or have any questions please do not hesitate to contact us on 01234 851500 or via e-mail at Sales@powerc.com
Perfect 1080P Gaming PC for £899.95 - 27 Nov 2019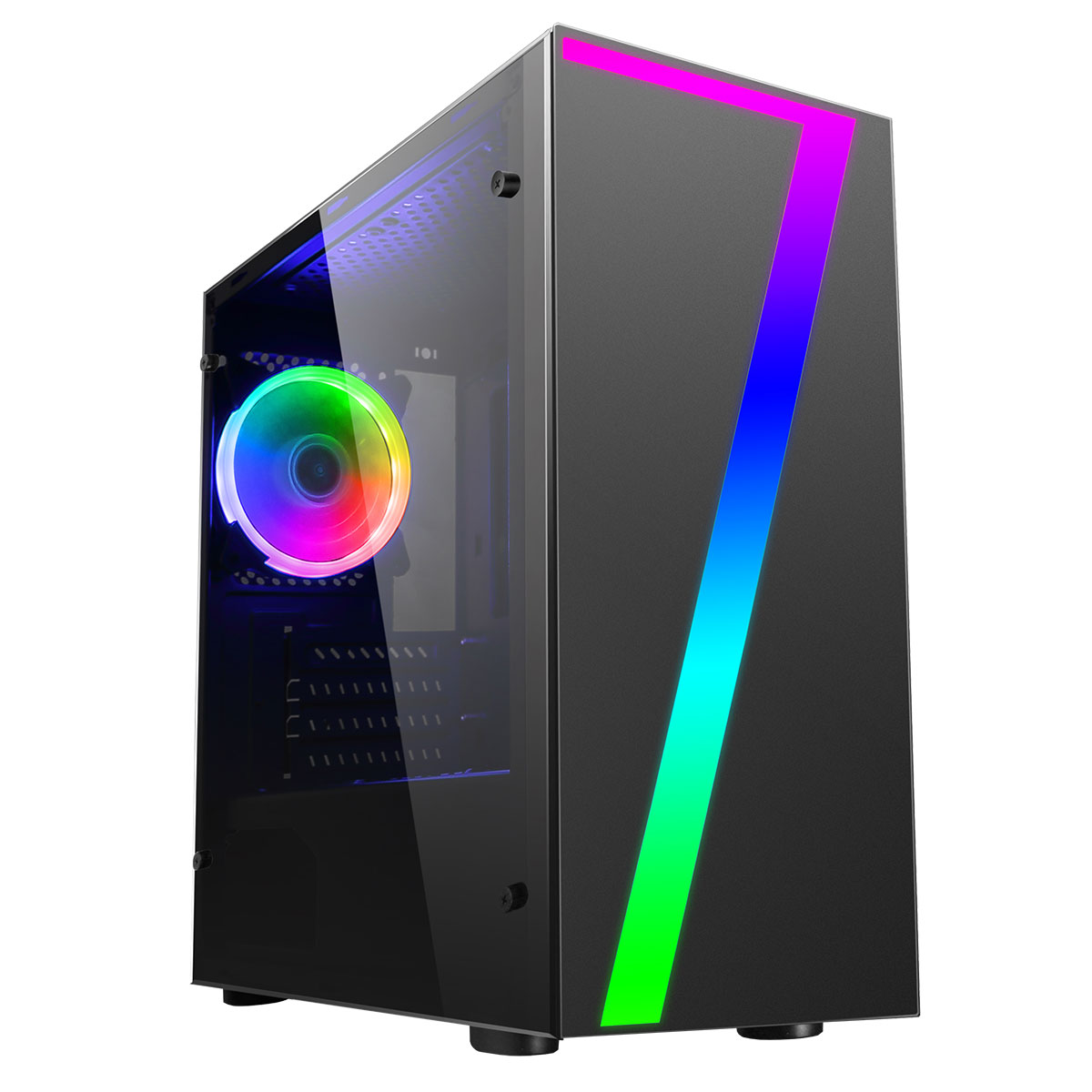 With Christmas just around the corner we know many people will be looking for a Gaming PC for their children, or themselves, and don't always know what to look for. We have used our extensive knowledge and experience to put together the perfect specification for 1080P (1920x1080, Full HD) Gaming.

The Pre-Built Intel i5 Six-Core Gaming PC is this PC! Wrapped in the CiT SEVEN case with an Intel i5 9400F Six-Core Processor, 16GB DDR4 RAM, a newly released Nvidia GTX 1660 SUPER graphics card and a huge 1TB Samsung Solid State Drive to ensure you can load plenty of games without adding long load times that come with standard Hard Disk Drives. With WiFi built-in this PC also ensures internet connectivity if your router is not close enough to connect via cable.

As this PC is well specced it doesn't need to just be dedicated to Gaming, it is also perfect for all other home use such as Homework, Web browsing and banking and even some light to moderate photo and video editing.
You can visit our blog for a run-down with a video showing how the PC looks by clicking HERE.
To see and order the PC please click HERE.
To spec your own Custom Gaming PC please click HERE, and feel free to contact us for help deciding what to choose!
Nvidia SUPER cards now in stock - 09 Nov 2019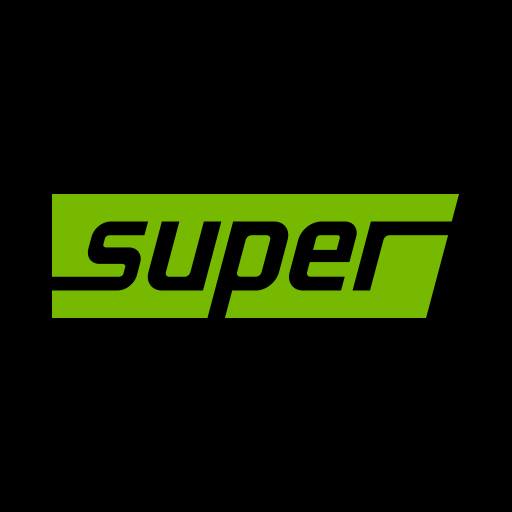 We have upgraded our range of Nvidia GTX and RTX cards to include all of the refreshed and upgraded SUPER versions.
The new SUPER cards have all of the features of the previous cards with improved clock speeds for superior performance.
The good news is that this performance increase does not come with the usual price increase so, aside from the RTX 2060 SUPER, the prices remain the same!
The reason that the RTX 2060 SUPER is more expensive than the RTX 2060 is that the memory has also been increased from 6GB to 8GB to match the rest of the RTX range, so you can crank you settings up even higher without losing those precious frames.
The newest member of the SUPER range is the GTX 1660 SUPER which is priced the same as the GTX 1660 but reaches performance comparable to the GTX 1660Ti, and even beats it in some titles. This is thanks to the upgrade from GDDR5 to GDDR6 and slight clock increases.
Soon to join the SUPER family is the GTX 1650 SUPER which will offer even greater performance increases over the GTX 1650.
Head over to our Custom Gaming PC section now to choose your perfect spec Gaming PC!
Windows 10 May 2019 Update (1903) - 24 May 2019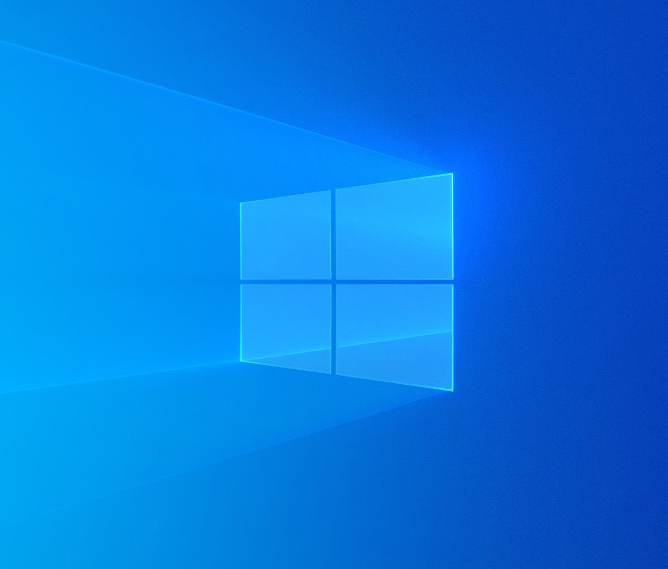 All of our Windows 10 PCs and Laptops now ship with the latest Windows 10 May 2019 update version 1903.
This new update brings many benefits over the previous October 2018 version 1809 update;
A new light theme -
The biggest new visual change to Windows 10 in the May 2019 Update is a new light theme. It takes over as the default theme for Windows 10 Home, and it's essentially a white version of the currently black theme that most people use in Windows 10. The default wallpaper has also been tweaked so it better fits in with the new light theme.
Windows Sandbox (Not available in Windows 10 Home) -
Windows Sandbox is a new virtual machine that lets you run your Windows 10 within a secure environment away from your main installation. Windows Sandbox creates a temporary, isolated, desktop environment without the hassle of setting up a full virtual machine. This allows you to do things like test out a suspicious file or program without the risk of infecting your PC. When you close the Sandbox everything contained within it is deleted.
Uninstall built-in Apps -
Windows 10 May 2019 update now gives users the freedom to remove more of the built-in apps suchs as Groove Music, Mail, Calendar, Movies & TV, Calculator, Paint 3D, and the 3D viewer.
Cortana has split from Search -
Cortana has now been separated from Windows search, meaning that text searches now use Windows search instead of Cortana and Voice searches will use Cortana. The new search interface includes your top-used apps, recent activities, and files, with options to filter by apps, documents, email, and web results.
Pause Windows Updates -
All Windows 10 users will now be able to pause updates, and can even choose when to install the latest major version. This means you will be able to simply stay on an existing version and continue to receive monthly security updates, avoiding the latest feature update.
Password-less Microsoft Account -
You can now create a Microsoft Account without a password by simply entering a phone number as the username, and a code will be sent to your mobile number to initiate a login. Once Windows 10 is logged in, you can then use Windows Hello or a PIN to log in to your PC without ever using a password.


New Acer Extensa 15.6" laptops now in stock! - 07 Mar 2019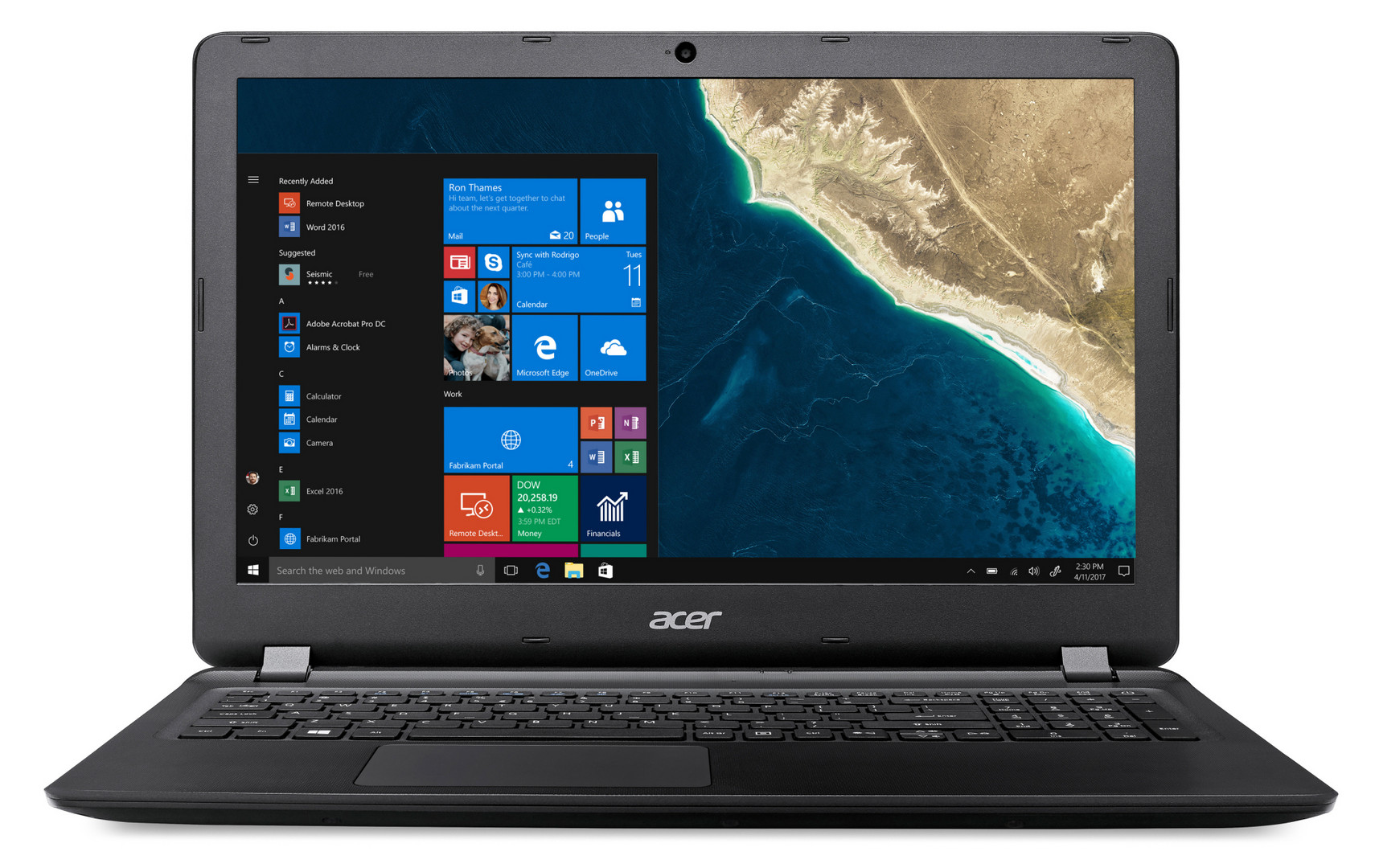 We are now stocking a range of Acer Extensa 15 Laptops in 240GB and 480GB SSD variations. Both versions sporting a 15.6" HD LED screen, Intel i3 6th Gen CPU, 8GB DDR3 RAM and extras such as Webcam, USB3.0 & 2.0 ports, HDMI port, SD Card reader and Internal DVD-RW.
The Acer Extensa are very stylish and are perfect for anybody looking for an everyday laptop for browsing the web, online banking, e-mails and word processing etc.
We know that buying a new laptop can be daunting with all the choices available so we have hand-picked these laptops from a vast array of options available on the market as they offer the best value for money without compromising on performance. We do all the research and legwork so you don't have to!
Head over to our
laptop page
now to check them out.
New Custom Intel i3 i5 i7 All in One PC! - 22 Dec 2018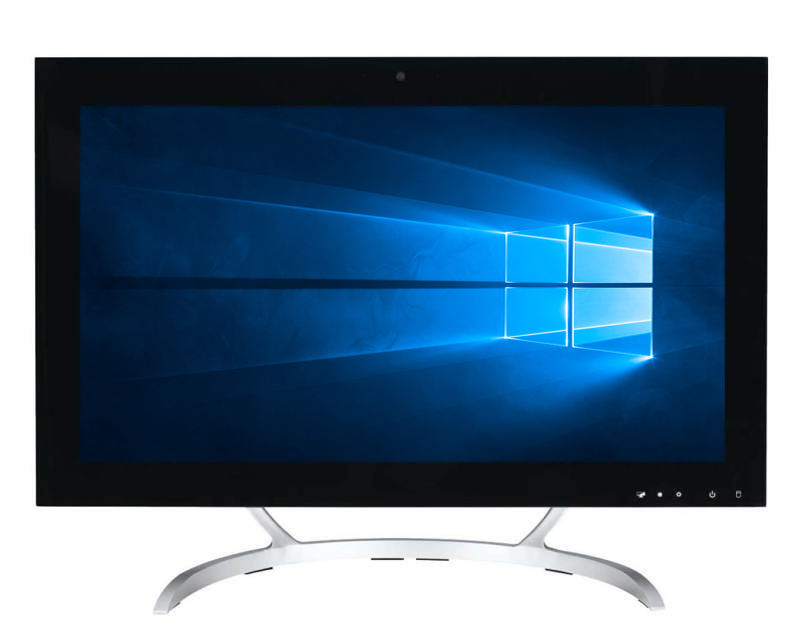 We have just updated our Custom Intel i3 i5 i7 All in One PC. It now includes a brand-new chassis, which looks more stylish and modern and incorporates a superior screen. It also includes the latest Asus H310T Motherboard which uses the Intel H310 chipset to support the latest 8th and 9th Gen Intel i3 i5 and i7 CPUs and DDR4 RAM. It also supports M.2 SSD drives for unparalleled access speeds, up to 3x faster compared to the top SATA 3 SSDs, meaning Windows boots up and is ready to use in seconds and any programs and files will load almost instantly.
Head over now to customise your very own Intel i3 i5 i7 All in One PC or choose our Pre-Built Intel i3 All in One PC all built and ready to collect or ship!
Pre-Built Intel i7 8700K RTX 2080 Ultimate 4K Gaming PC - 24 Sep 2018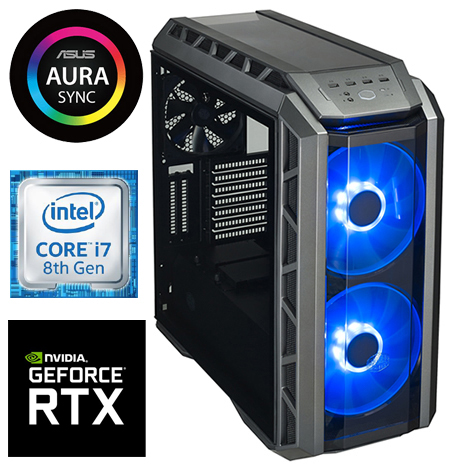 We have just updated our Pre-Built Ultimate 4K Gaming PC from the GTX 1080Ti to the brand new RTX 2080 and increased the capacity of the super fast M.2 RAID boot drive from 500GB to 1TB.
Packing the latest 8th Gen Coffee Lake Intel i7 8700K and an Nvidia RTX 2080 graphics card, backed by an Asus ROG STRIX motherboard and 32GB G.SKILL Trident Z RGB DDR4 RAM this PC will handle anything you throw at it, and more! With 2x Samsung 970 EVO M.2 Solid State Drives in RAID Stripe, almost doubling their already rediculous speeds, this PC will boot in seconds and be ready to enter your favourite game. Not only will the PC boot in seconds but any application you load or run will have next to no latency due to the blisteringly fast speeds of the striped M.2 drives. With a combined total of 1TB you can install plenty of your most played games to ensure minimal load times, and for storage there is a 3TB HDD which, even the most avid gamer, will not fill in a hurry.
With this PC you will be able to run the most demanding titles at up-to 4K resolution such as Shadow of the Tomb Raider, FarCry 5, Battlefield V, Grand Theft Auto V, Call of Duty: Black Ops 4, Monster Hunter World and more to their full potential and glory as the developers intended. With the new RTX 2080 card you will now be able to enjoy ultra-realistic graphics thanks to the new DLSS technology and RT cores allowing real-time ray-tracing in games that support it. Also if you decide to step into the VR world then this Gaming PC will also handle any VR game on the Oculus Rift and HTC Vive without breaking a sweat.
Click HERE to view and order the Pre-Built Intel i7 8700K RTX 2080 Ultimate 4K Gaming PC now!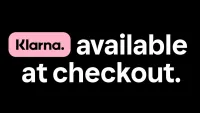 Smoother Shopping with Klarna
We are pleased to be able to offer Pay Over Time payment options with Klarna; you'll see these on the Checkout page. This page gives more detail on Klarna.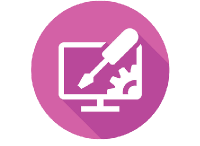 Our 2 Year Warranty
We are so confident about the quality of our systems that we are able to cover our PC Systems with a two-year, free collect-and-delivery, warranty on parts and labour.

What our Customers say