News
Intel 8th Gen Coffee Lake PCs now available - 18 Apr 2018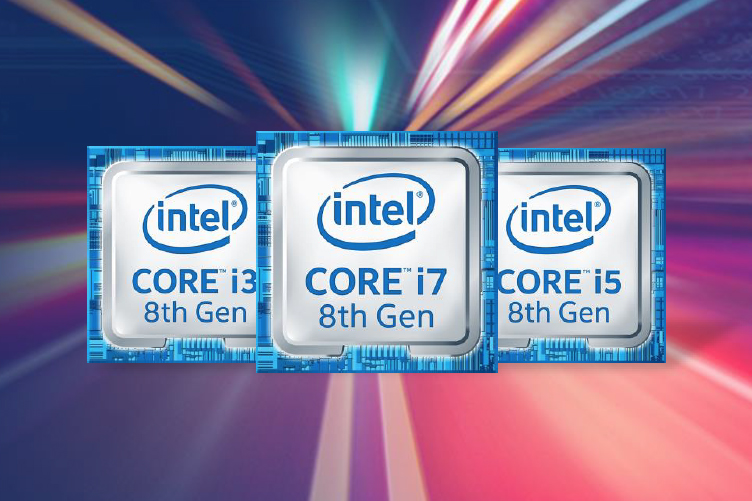 All of our Custom PCs now include the Intel 8th Gen Coffee Lake Processors and the H310 or Z370 Intel chipset. The new 8th Gen Coffee Lake CPUs at more cores and faster performance at the same price-point. Head over now to create a Custom Home PC, Gaming PC, Editing PC or CAD PC with the new CPUs! Or call one of our sales representatives to discuss any requirements.
Pre-Built Intel i7 8700K GTX 1080TI Ultimate Gaming PC - 10 Mar 2018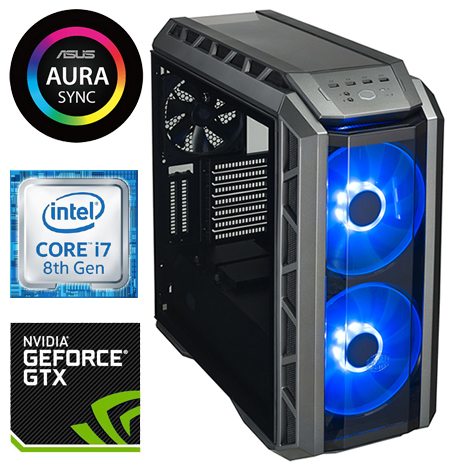 If you're looking for a top-end gaming PC then look no further than our new 
Pre-Built Intel i7 8700K GTX 1080TI Ultimate Gaming PC!
Prepare to dominate the gaming scene with this beast of a Gaming PC built inside the CoolerMaster MasterCase H500P case!
Packing the latest 8th Gen Coffee Lake Intel i7 8700K and an Nvidia GTX 1080Ti graphics card, backed by an Asus ROG STRIX motherboard and 16GB DDR4 RAM this PC will handle anything you throw at it, and more! With 2x Samsung 960 EVO M.2 Solid State Drives in RAID Stripe this PC will boot in seconds and be ready to enter your favourite game. Not only will the PC boot in seconds but any application you load or run with have next to no latency due to the blisteringly fast speeds of the M.2 drives. With a combined total of 500GB you can load plenty of your most played games to ensure minimal load times and for storage there is also a 3TB HDD, which will take an age to fill. With this PC you will be able to run the most demanding titles such as Battlefield 1, Grand Theft Auto V, Call of Duty: World War II to their full potential and glory as the developers intended. Also if you decide to step into the VR world then this Gaming PC will also handle any VR game on the Oculus Rift and HTC Vive without breaking a sweat. All of this kit is housed in a Coolermaster MasterCase H500P and kept cool by 2 huge 200mm fans and a CoolerMaster ML240 liquid cooler, which are all RGB and controlled by the AURA Sync software with the Asus ROG STRIX Motherboard. Pick your favourite colour or let it cycle through the rainbow, it's your choice, or even turn the LEDs off.
Nvidia GeForce GTX cards in stock! - 10 Mar 2018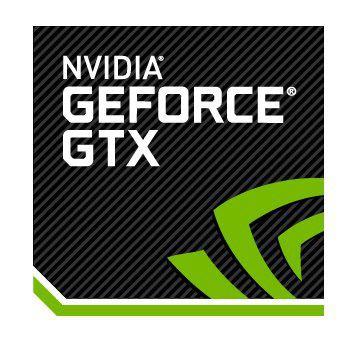 With all of the cryptocurrency mining we know that graphics cards have been hard to come.
We at Power Computing have our range of cards in stock and ready to buy, including the hard to get GTX 1060 3GB, GTX 1060 6GB, GTX 1080 and GTX 1080Ti so do not threat!
If you are looking to buy a graphics card then look no further and do not be afraid to order as we have them all on stock! We do, however, have a limit of 1 card per customer to ensure that everybody gets a fair chance at the card they want.
Head over to our Graphics Cards section and order now!
Coolermaster Mastercase H500P now included in our builds - 10 Mar 2018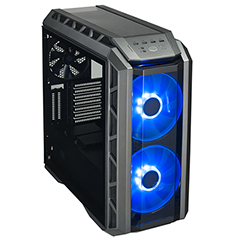 We are excited to announce that we now the much distinguished Coolermaster Mastercase H500P case to our line-up of Custom Intel i5 i7 i9 Gaming PCs and Custom Intel i5 i7 i9 Editing PCs.
The Mastercase H500P offers excellent air flow to keep the components cool while looking the part with it's gun metal chassis and tempered glass side panel. Included with the case are two huge 200mm RGB LED fans and push a huge amount of air while remaining quiet. The RGB LEDs are controlled by a compatible motherboard or separate controller. The fans are compatible with motherboards containing Asus Aura Sync, MSI Mystic Light Sync, Gigabyte RGB Fusion and ASRock RGB LED technology.
With any PC bought from us that does not contain a motherboard with RBG lighting control, we will include a Coolermaster RGB Controller for FREE, so you can control the colours of the fans using the Coolermaster Software. If you like the look of the case but do not want the lights, the LEDs on the fans can be turned off so you still get all of the air flow and looks without the lighting!
Head over and configure a Custom Intel i5 i7 i9 Gaming PC or Custom Intel i5 i7 i9 Editing PC and select the Mastercase H500P now!
Intel 8th Gen Coffee Lake PCs now available - 23 Dec 2017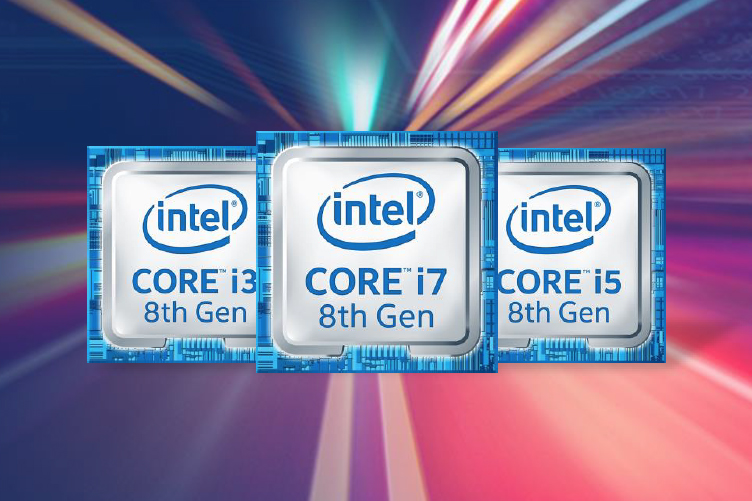 We now have Intel 8th Gen Coffee Lake CPUs in stock and PCs available to customise in our Custom Gaming PC and Custom Editing PC sections. To customise a system with the new CPUs please click on one of the links below:
Custom Intel i5 i7 Coffee Lake Gaming PC
Custom Intel i5 i7 Coffee Lake Editing PC
Power Computing LTD YouTube Channel - 09 Dec 2017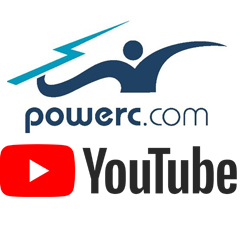 We have started to upload videos to our youtube channel to show off some of our recent builds.
This will include higher end systems such as Gaming PCs, Editing PCs and Workstation CAD PCs.
We will also use the channel to showcase any new products that we feel merit a video.
To view and subscribe to our channel please visit the link below:
Standard RAM upgraded to 2400MHz on all systems! - 12 Jul 2017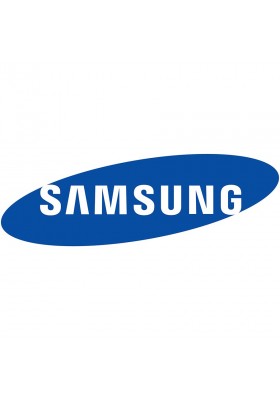 All of our systems now include faster and super-reliable Samsung DDR4 2400MHz modules!
We have applied this upgrade to ALL of our systems including our Custom Gaming PCs, Custom Editing PCs and even the lower end systems such as our Custom Home PCs.
This means that every system from us now has 2400MHz memory as standard, instead of 2133MHz, leading to faster computing at no extra cost to you.
We have been using Samsung memory as standard in all of our systems for many years due to their reliability.
Intel Core i7 and i9 X-Series CPUs have landed! - 19 Jun 2017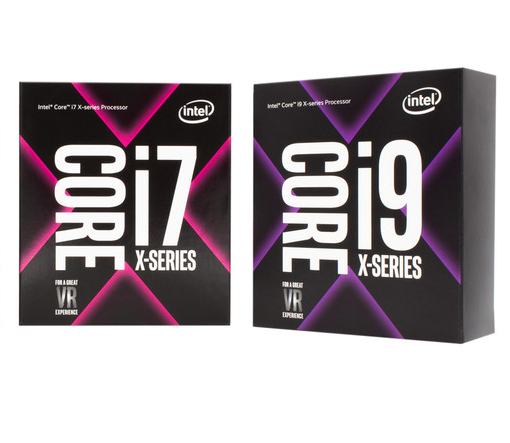 Intel has released the brand new 7th Gen X-Series Core i7 and i9 CPUs to go with the, also brand new, Intel X299 chipset. The new chipset is the, somewhat overdue, upgrade to the X99 chipset and features a new LGA 2066 socket to house the new 7th Gen X-Series CPUs.
Head over now to configure your very own Custom Intel i7 i9 X299 Ultimate Gaming PC, Custom Intel i7 i9 X299 Professional Editing PC or Custom Intel i7 i9 X299 CAD Workstation PC now!
These new products offer a much better cost-to-performance ratio than the previous generation and can bring some mainstream users up to the extreme level with their next system.
The Intel i9 7900X is a monster CPU with 10 cores and 20 threads meaning it will handle any task with ease. The new i7 CPUs are not lacking either with the i7 7800X boasting 6 cores (12 threads) and the i7 7820X with an additional 2 cores bringing it to 8 cores and 16 threads.
5GHz Custom Overclocked i5 or i7 PC - 22 May 2017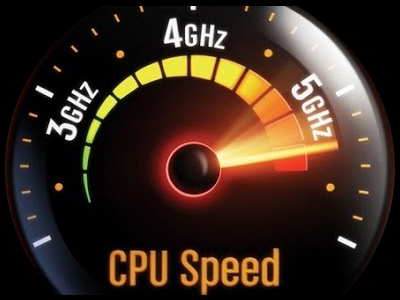 After many successful Intel i5 7600K and i7 7700K builds with a stable overclock of 5GHz, we have the confidence to advertise our Custom Overclocked PC at this speed! We have overclocked many Custom PCs from single home use, through gaming, to extensive editing and CAD workstations.
With previous generations of CPU it was very much a silicon lottery, and it was impossible to advertise a stable overclock at a certain speed. So far, with Kaby Lake, this has not been the case as we have always been able to get a stable 5GHz overclock with our systems!
Head over to our Custom Intel i5 i7 Kabylake Overclocked Gaming PC to receive these speeds. Remember, although listed as a Gaming PC, this PC can be specified to suit any requirements such as Home PC, Editing PC, Workstation PC etc.
Easter Opening Hours 2017 - 13 Apr 2017
It's that time of year again! Below are our opening times over the Easter period:
As usual you can have a system custom built sameday or next day.
Friday 14th: Closed
Saturday 15th: Closed
Sunday 16th: Closed
Bank Holiday Monday: Closed
Tuesday 18th: Open as usual 9am-6pm (Shipping orders or Collecting)


Payment Methods
We accept most credit and debit cards online and in-store, secured by SagePay. In addition you can pay using PayPal.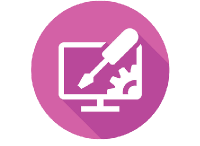 Our 2 Year Warranty
We are so confident about the quality of our systems that we are able to cover our PC Systems with a two-year, free collect-and-delivery, warranty on parts and labour.

Finance your Purchase
Spread the load with our affordable finance packages.