News
Intel Core i7 and i9 X-Series CPUs have landed! - 19 Jun 2017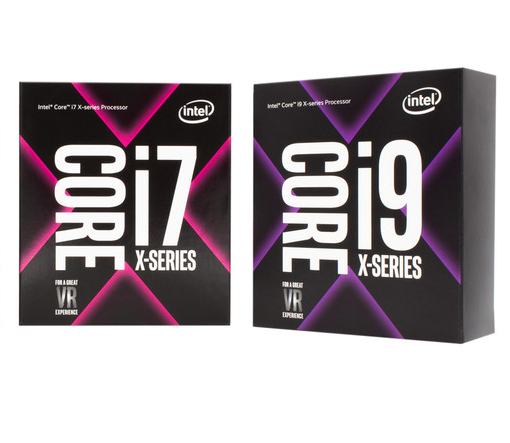 Intel has released the brand new 7th Gen X-Series Core i7 and i9 CPUs to go with the, also brand new, Intel X299 chipset. The new chipset is the, somewhat overdue, upgrade to the X99 chipset and features a new LGA 2066 socket to house the new 7th Gen X-Series CPUs.
Head over now to configure your very own Custom Intel i7 i9 X299 Ultimate Gaming PC, Custom Intel i7 i9 X299 Professional Editing PC or Custom Intel i7 i9 X299 CAD Workstation PC now!
These new products offer a much better cost-to-performance ratio than the previous generation and can bring some mainstream users up to the extreme level with their next system.
The Intel i9 7900X is a monster CPU with 10 cores and 20 threads meaning it will handle any task with ease. The new i7 CPUs are not lacking either with the i7 7800X boasting 6 cores (12 threads) and the i7 7820X with an additional 2 cores bringing it to 8 cores and 16 threads.
5GHz Custom Overclocked i5 or i7 PC - 22 May 2017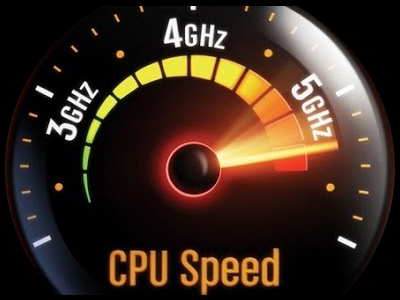 After many successful Intel i5 7600K and i7 7700K builds with a stable overclock of 5GHz, we have the confidence to advertise our Custom Overclocked PC at this speed! We have overclocked many Custom PCs from single home use, through gaming, to extensive editing and CAD workstations.
With previous generations of CPU it was very much a silicon lottery, and it was impossible to advertise a stable overclock at a certain speed. So far, with Kaby Lake, this has not been the case as we have always been able to get a stable 5GHz overclock with our systems!
Head over to our Custom Intel i5 i7 Kabylake Overclocked Gaming PC to receive these speeds. Remember, although listed as a Gaming PC, this PC can be specified to suit any requirements such as Home PC, Editing PC, Workstation PC etc.
Easter Opening Hours 2017 - 13 Apr 2017
It's that time of year again! Below are our opening times over the Easter period:
As usual you can have a system custom built sameday or next day.
Friday 14th: Closed
Saturday 15th: Closed
Sunday 16th: Closed
Bank Holiday Monday: Closed
Tuesday 18th: Open as usual 9am-6pm (Shipping orders or Collecting)


£10 off Asus Cerberus Gaming Keyboard and Mouse bundle & FREE Mouse Pad! - 30 Jan 2017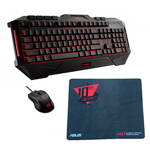 We are currently offering the Asus Cerberus Keyboard and Mouse as a bundle at a £10 discount and throwing in an Asus Republic Of Gamers 10th Anniversary Mouse Pad absolutely FREE, while stocks last!
This offer is available as a standalone product and as part of our Custom Gaming PC systems.
The Asus Cerberus kit is the perfect Keyboard & Mouse combo for a gamer of any level. It provides gaming looks and a gaming-grade mouse and keyboard without the price tag of the "Pro" hardware.
Head over to our Custom Gaming PC and Component section to buy yours now!
Intel 7th Gen Kaby Lake CPUs now in our Custom PCs - 06 Jan 2017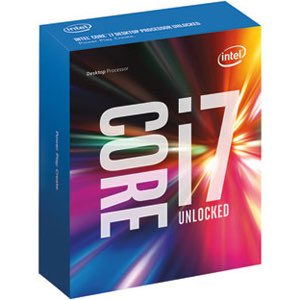 Our Custom PCs now include the new Intel 7th Gen Kaby Lake i5 and i7 CPUs.
These new CPUs bring unprecedented power compared to previous generations and support exciting new features such as enhanced VR processing, 4K UHD HDR output and playback capability and much more. Build your perfect custom pc now.
Head over to our UK Custom PC build section now to configure a Home, Work, CAD, Editing, Gaming, Mini or All In One PC with the new Intel 7th Gen KabyLake CPUs.
Christmas & New years opening times - 23 Dec 2016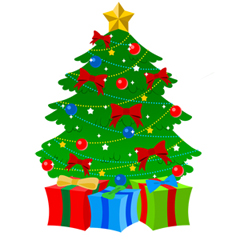 It's that time of year again! Below are our opening times over the festive period:
As usual you can have a system custom built sameday or next day.
Saturday 24th: Closed
Sunday 25th: Closed
Monday 26th: Closed
Tuesday 27th: Closed
Wednesday 28th: Open as usual 9am-6pm (Shipping orders or Collecting)
Thursday 29th: Open as usual 9am-6pm (Shipping orders or Collecting)
Friday 30th: Open as usual 9am-6pm (Shipping orders for Tuesday 3rd delivery) Collection Friday
Saturday 31st: Closed
Sunday 1st: Closed
Monday 2nd: Closed
Tuesday 3rd onwards: Open as usual
RGB LED cases now in! - 09 Nov 2016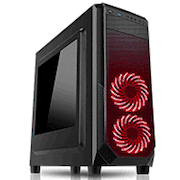 Selectable in our Custom PCs including Gaming, Home, Trading, CAD and Workstation are a new breed of case;
The CiT Prism case, available in black or white, comes equipped with 2x 120mm RGB LED fans at the front, meaning you can change the colours of the fans at the click of a button!
As well as different colours, the fans can also be set to a number of different modes that cycle through the colours, breathe an individual or multiple colours or strobe individual or multiple colours. changeable via the included remote control or the reset switch on the case.
Configure a Custom Gaming PC, Custom Editing PC, Custom Trading PC or Custom CAD PC with a new RGB lit case now!
Super fast SM961 M.2 drives now in stock! - 07 Nov 2016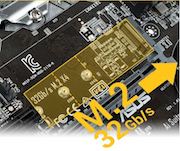 Our compatible systems now include the option to add a Super fast Samsung SM961 M.2 SSD as a boot drive.
The M.2 interface offers more bandwidth than SATA III with speeds of upto 32Gb/s and is directly connected to the motherboard, meaning fewer cables and more room in the case.
The all-new Samsung SM961 M.2 SSD are much faster than traditional SATA III SSD drives, with read speeds upto 3200MB/s and write speeds of upto 1700MB/s and a staggering 330,000/300,000 IOPS means boot time and loading screens are a thing of the past.
Configure a Custom Gaming PC, Custom Editing PC, Custom Trading PC or Custom CAD PC with a new M.2 boot drive now!
Nvidia GTX 1060 in our custom gaming PC builds - 19 Jul 2016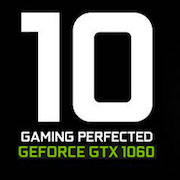 Following the release of NVIDIA's new GTX 1070 and 1080, comes the more affordable, yet massively powerful, mid-range GTX 1060. Discover incredible performance, power efficiency, and gaming experiences—driven by the new NVIDIA Pascal architecture without breaking the bank.
You can customise a Hardcore Gaming PC, an Overclocked Gaming PC, X99 Gaming PC, a Compact Gaming PC, Custom VR Ready Gaming PC or even an SLI Gaming PC to include the Nvidia GTX 1060 now!
Intel i5 and i7 Cashback offer! - 05 Jul 2016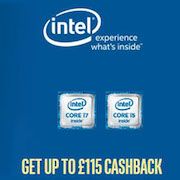 Puchase a qualifying Self-Build PC Bundle or Custom Gaming PC before 15th July 2016 and you can claim cashback from intel! To qualify you must purchase a Bundle or PC containing the following Intel CPU and Asus Motherboard;
Intel i5 6600K
Intel i7 6700K
Intel i7 5820K
Intel i7 5930K
Intel i7 5960X
Asus Z170-P
Asus Z170 Pro Gaming
Asus Z170I Pro Gaming
Asus Maximus VIII HERO
Asus X99-A
Asus X99-Pro
Asus Rampage V Extreme
Asus X99-E WS
For full details on the offer, and to claim, please click HERE
Payment Methods
We accept most credit and debit cards online and in-store, secured by SagePay. In addition you can pay using PayPal.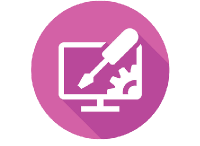 Our 2 Year Warranty
We are so confident about the quality of our systems that we are able to cover our PC Systems with a two-year, free collect-and-delivery, warranty on parts and labour.

Finance your Purchase
Spread the load with our affordable finance packages.