Testimonials
Exceptional. I ordered a PC which I modified after discussions with Antonio. He gave me impartial feedback on my set up. I ordered on the Tuesday evening and by Friday lunchtime it was with me after being thoroughly tested by powerc. Antonio also followed up e-mails and correspondence promptly, and I know if there are any problems within the warranty period, powerc will respond. The price was also super competitive. I've no doubt that I will be shopping here in future. Great service and price.
Matt Woodward, 26 Aug 2023
---
Fantastic service and friendly staff, I was in and out of the shop in minutes! They had exactly what i needed and at the right price. 10/10 service.
Stuart Mcnichol, 28 Jun 2023
---
I have been a customer of PowerPC for many a year now and I have always found them to be knowledgeable, straightforward and dependable. Aside from their expertise, they don't seek to provide you with any more or less than you need. They are trustworthy in that respect which I think is very important. I would not hesitate to recommend.
Philip Hargreaves, 26 Jun 2023
---
I first came across Power Computing in 2015 and found they were a friendly informative team. I bought a high-end PC which I collected a couple of days later. Excellent machine which did all I asked of it but now it is a little elderly and the WiFi has given up the ghost and the memory is almost full. So I have been on the website and found - to my surprise - that I had a fully documented account with details of the old machine. I then went through the straightforward buying system with just one question and was promptly helped on the telephone by Antonio and I now look forward to receiving my new machine later this week. Fast, efficient, clear details, friendly service - what more can you ask for?
David Ward, 23 May 2023
---
I took in two laptops recently, both working but had some other problems that needed reviewing. Mine was very quickly diagnosed as being dangerous as the battery was swelling and distorting the case. I'd noticed this but hadn;t realised what it was or that it was a ticking time-bomb and it wasn't the problem I'd gone in with. That was dealt with by a new power supply and I was only charged for that even though they also removed and disposed of the dangerous battery and gave the laptop a clean. All done same day - brilliant. Same for my wife's laptop which had a broken hinge. That was also diagnosed quickly and I was given a quote but we both agreed that it was too much given the cost of the laptop and anyway we can still use it as long as we don;t close the lid which is not a problem. Again the laptop was cleaned but there was no charge at all when I picked it up. Both the chaps I dealt with were friendly and informative and resolved the problems quickly and effectively at low cost. I cannot praise them highly enough.
Roger Tilbury, 11 Oct 2022
---
You will not go wrong if you use these friendly, knowledgeable and helpful people. Power Computing have been our technical support for many years. I have to say that they are second to none if there is any IT issues.
Vernon Wachter, 16 Aug 2022
---
The time had come to replace / upgrade the home PC. I visited Currys. I interacted with a used car salesman, who said his assistant would help when I camE back the following day after thinking it over - the following day, it was clarified that there was as much cost associated with all the 'bundling' extras, the installation costs, and the guarantees that I said thanks and goodbye. I visited PowerComputing based purely on the review feedback, and it was absolutely accurate. Personalised bespoke service, no hidden extras, competitive price with a much higher specification - exceptionally impressed, and powerc.com will be my future port of call for all IT issues, personal and professional. Sincere thanks. BB
Ben Bamber, 13 Jul 2022
---
I contacted Power Computing today as my PC, purchased in 2012,had developed a fault in the Network resulting in " No Internet". Antonio in your Service team quickly took me through a process to correct the fault. It is heartening in these difficult times when customer service has hit rock bottom to find such excellent and efficient assistance
David Gordon SCOTT, 09 Jun 2022
---
Just received my third PC from power computing All three were just what I ordered all replaced to upgrade my system But now I got a video of the build for my PC kept informed at all times And extremely quick delivery safely packaged Better components than others better price than others 5 stars in every aspect of this sale
Alex Connelly, 26 Apr 2022
---
My previous box from Power Computing lasted 14 years! I have been forced to replace it with a barebones i3 from Power C owing to a motherboard issue. Purchasing from the company Is painless and very efficient. I now have a blisteringly fast desktop, admittedly running Linux (I am a retired Academic research IT professional) 😎 The internal cabling is very neatly done, I hope that I have not made it messy with my addition of 4 SATA drives! See you again in another 14 years!
Les Oswald , 09 Apr 2022
---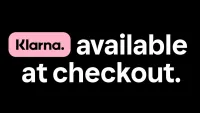 Smoother Shopping with Klarna
We are pleased to be able to offer Pay Over Time payment options with Klarna; you'll see these on the Checkout page. This page gives more detail on Klarna.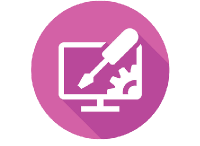 Our 2 Year Warranty
We are so confident about the quality of our systems that we are able to cover our PC Systems with a two-year, free collect-and-delivery, warranty on parts and labour.

What our Customers say